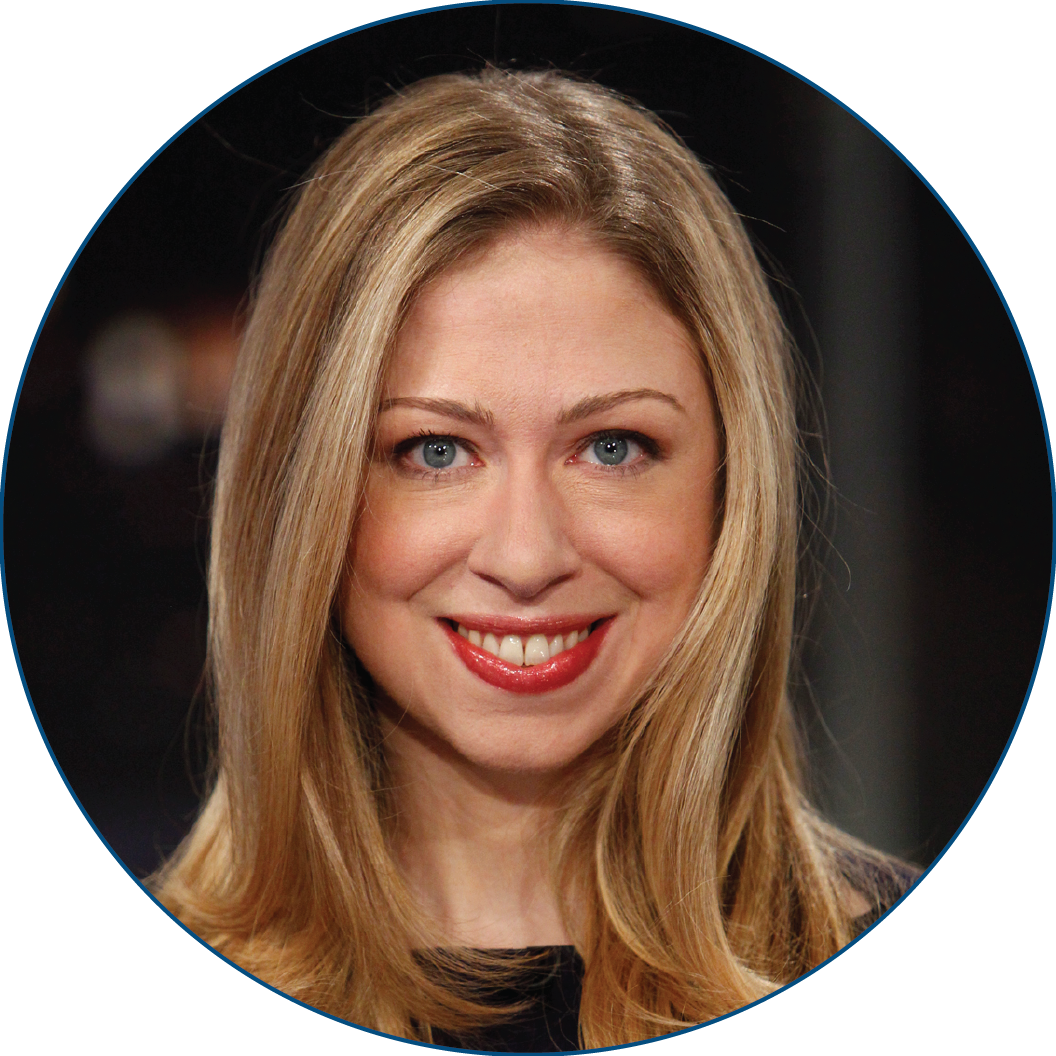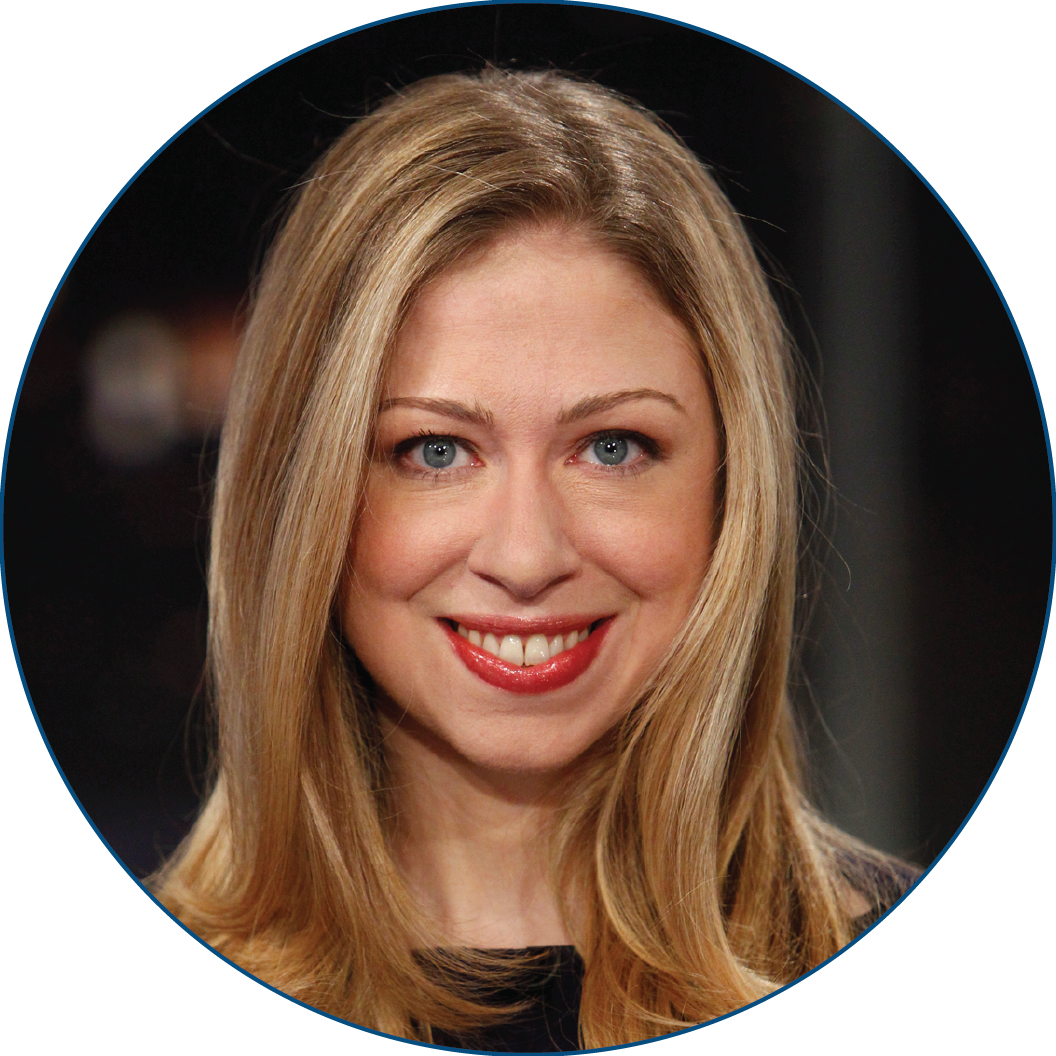 Chelsea Clinton, DPhil, MPH
Vice Chair
Clinton Foundation
As vice chair of the Clinton Foundation, Chelsea Clinton works alongside the foundation's leadership and partners to help create economic opportunity, improve public health, and inspire civic engagement and service across the United States and around the world. In particular, Chelsea focuses on promoting early brain and language development through the Too Small to Fail initiative, as well as uplifting and empowering female entrepreneurs and women-led businesses around the world through initiatives like the Caribbean-focused Women in Renewable Energy (WIRE) Network. She also serves on the boards of the Clinton Health Access Initiative and the Alliance for a Healthier Generation.
In addition to her foundation work, Chelsea teaches at Columbia University's Mailman School of Public Health and has written several books for young readers, including the #1 New York Times bestselling "She Persisted: 13 American Women Who Changed the World" as well as "She Persisted Around the World," "She Persisted in Sports," "Start Now! You Can Make a Difference," "Don't Let Them Disappear," and "It's Your World: Get Informed, Get Inspired & Get Going." She is also the co-author of "The Book of Gutsy Women" and "Grandma's Gardens" with her mom Hillary Clinton and of "Governing Global Health: Who Runs the World and Why?" with Devi Sridhar.
Chelsea holds a Bachelor of Arts from Stanford University, a Master of Public Health from Columbia University's Mailman School of Public Health, and both a Master of Philosophy and a doctorate in international relations from Oxford University. She lives with her husband Marc, their children Charlotte, Aidan and Jasper, and dog Soren, in New York City.