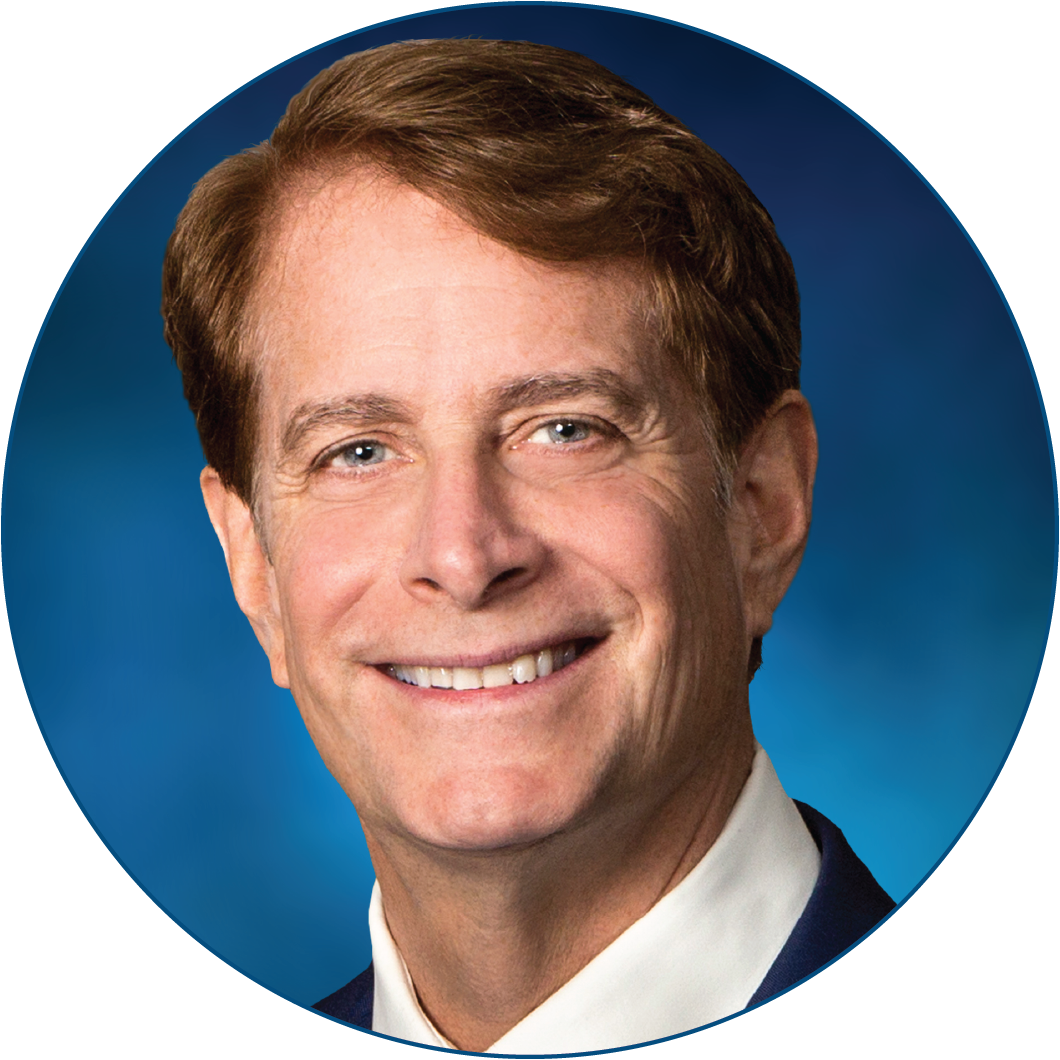 Chief Executive Officer
Hackensack Meridian Health
Robert C. Garrett is the CEO of Hackensack Meridian Health, New Jersey's largest health network reaching two-thirds of New Jersey's population with 17 hospitals, 500 patient care locations, 35,000 team members and 6,500 physicians.
Under Mr. Garrett's visionary leadership, the network has made major strides in medical education, behavioral health care, cancer care and innovation and research.
The network opened the Hackensack Meridian School of Medicine at Seton Hall University in 2018, the first private medical school in decades. The new school of medicine offers an innovative curriculum that includes a three-year path to residency, a community immersion program and inter-disciplinary learning.
In 2019, the network merged with Carrier Clinic, New Jersey's largest behavioral health provider, to expand access to treatment, better coordinate care and innovate therapies. In September, the network opened the first urgent care behavioral health center in New Jersey and perhaps the nation. A new addiction treatment center opened in 2020.
Additional partnerships include a clinical and strategic partnership with St. Joseph's Health to expand and innovate oncology care in North Jersey. The network also signed a definitive agreement to merge with Englewood Health, which is under regulatory review.
Additionally, the National Cancer Institute (NCI) approved the John Theurer Cancer Center at Hackensack University Medical Center as a research partner of the NCI-Designated Georgetown Lombardi Comprehensive Cancer Center. Mr. Garrett also led efforts to create the network's historic partnership with Memorial Sloan Kettering Cancer Center.
To streamline breakthroughs in care, the network opened the Center for Discovery and Innovation, which will focus on cancer and infectious disease, multiple myeloma and regenerative medicine. The center was awarded a $33 million grant from the National Institutes of Health, the largest grant the network has ever received.
In a partnership with the New Jersey Institute of Technology, the network is creating a pipeline to support breakthroughs in care delivery. A $25 million program has supported major advances including Pillo, a home health robot that automatically dispenses medication and PurpleSun, which uses ultraviolet light technology to reduce the risk of hospital-acquired infections.