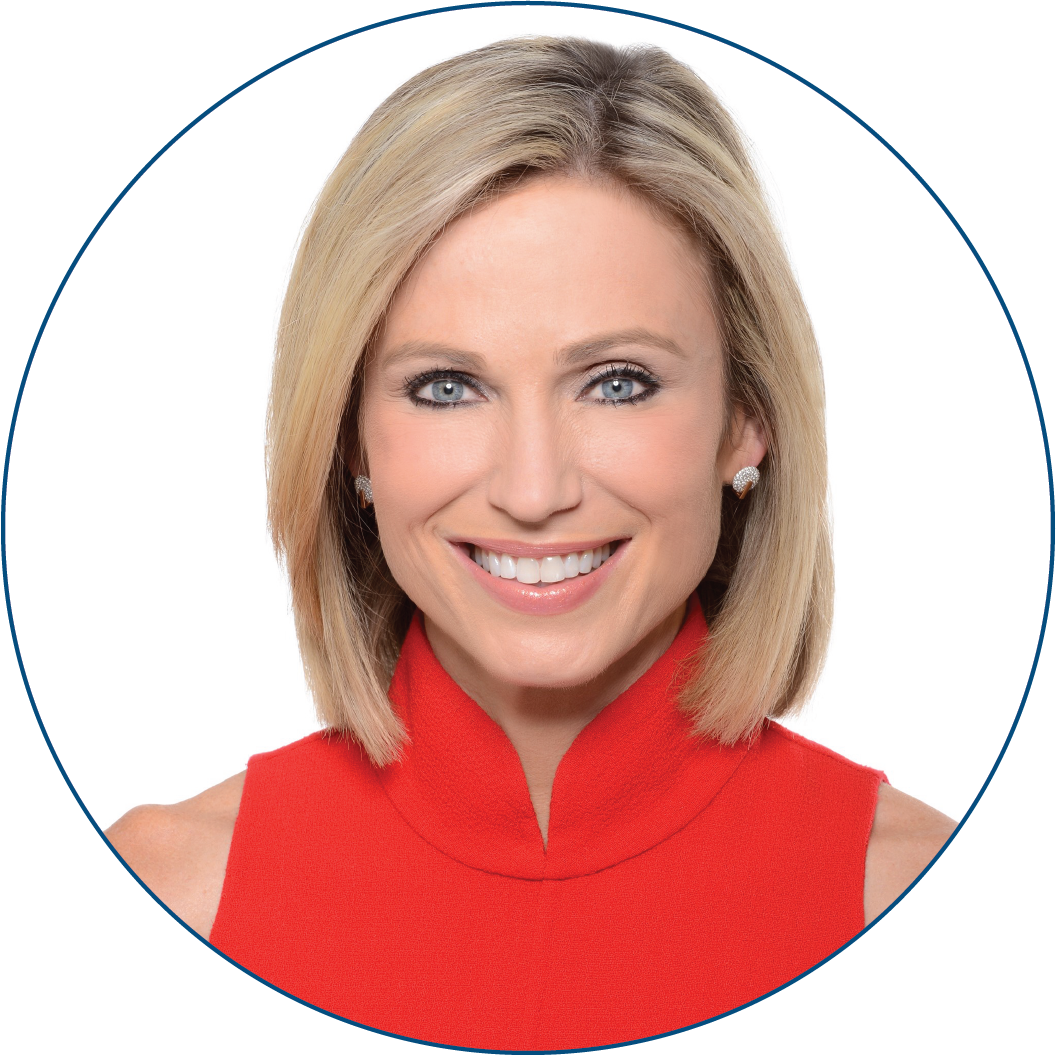 Co-Anchor, "GMA3: What You Need to Know" and "20/20"
Reporter, "Good Morning America" and ABC News Platforms
Amy Robach is the co-anchor of ABC's "GMA3: What You Need to Know" and "20/20" and reports for "Good Morning America" (GMA) and across ABC News platforms. For the past 25 years, Robach has traveled nationally and internationally to cover major news events. In 2015, Robach wrote a New York Times bestseller titled "Better: How I Let Go of Control, Held On to Hope, and Found Joy in My Darkest Hour" about her unexpected journey with breast cancer after being diagnosed following an on-air mammogram on GMA. Before joining ABC News, Robach worked at NBC News from 2003 to 2012. In 2007, Robach was the co-anchor of Saturday "Today" and an NBC News National Correspondent. During that time, she also filled in as weekday "Today" co-anchor and newsreader and NBC Nightly News anchor. Prior to that, Robach was an anchor for MSNBC from 2003 to 2007. She also worked as a correspondent for WTTG-TV in Washington, D.C. and WCBD-TV in Charleston, South Carolina.