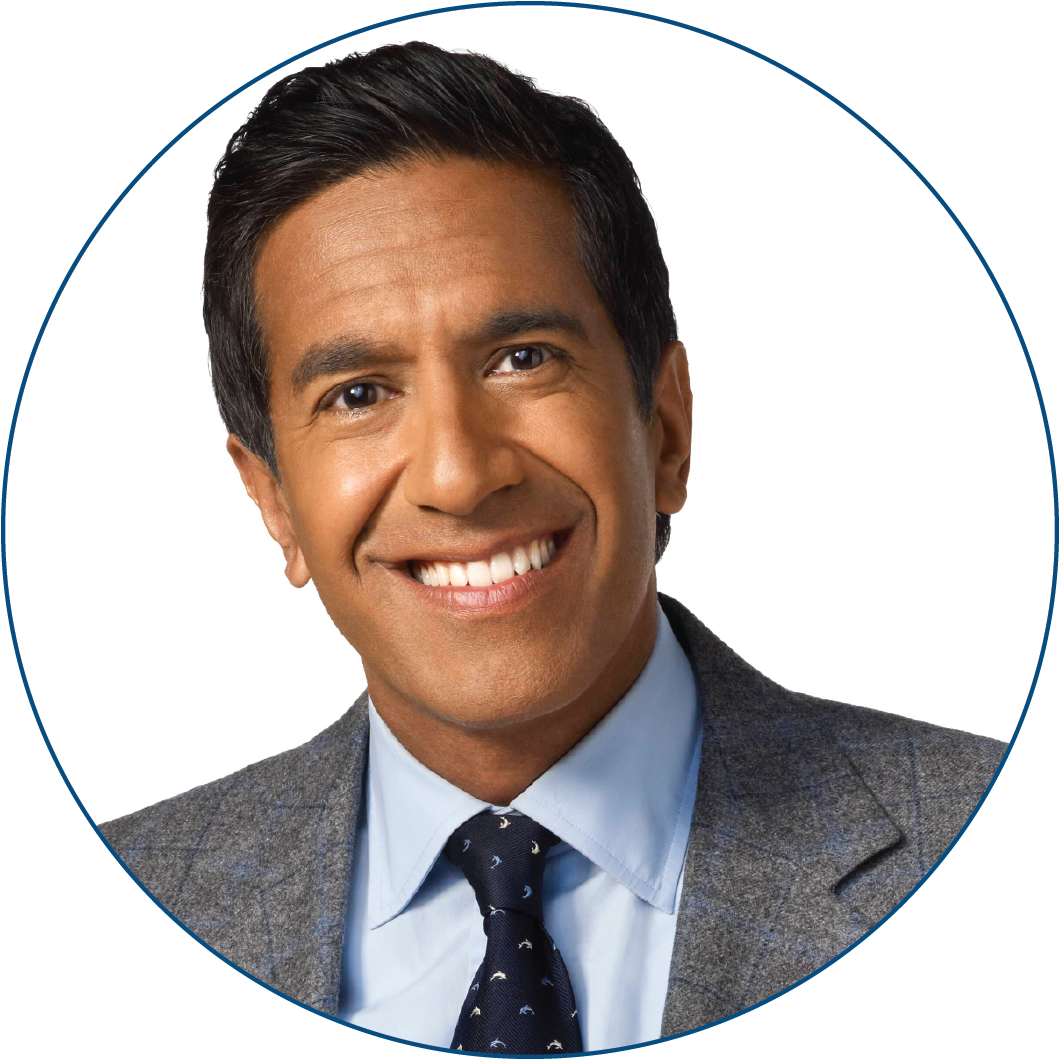 Award-Winning Chief Medical Correspondent,
CNN Health, Wellness and Medical
Neurosurgeon
Dr. Sanjay Gupta is the award-winning chief medical correspondent for CNN. Gupta, a practicing neurosurgeon, plays an integral role in CNN's reporting on health and medical news for all of CNN's shows domestically and internationally, and regularly contributes to CNN.com.
In addition to his work for CNN, Gupta is an associate professor of neurosurgery at Emory University Hospital and associate chief of neurosurgery at Grady Memorial Hospital in Atlanta. He serves as a diplomate of the American Board of Neurosurgery. In 2019, Gupta was elected to the National Academy of Medicine, considered one of the highest honors in the medical field.
He is the author of three New York Times best-selling books, "Chasing Life" (2007), "Cheating Death" (2009) and "Monday Mornings" (2012). His fourth book, "Keep Sharp: Building a Better Brain" will be published in 2021.