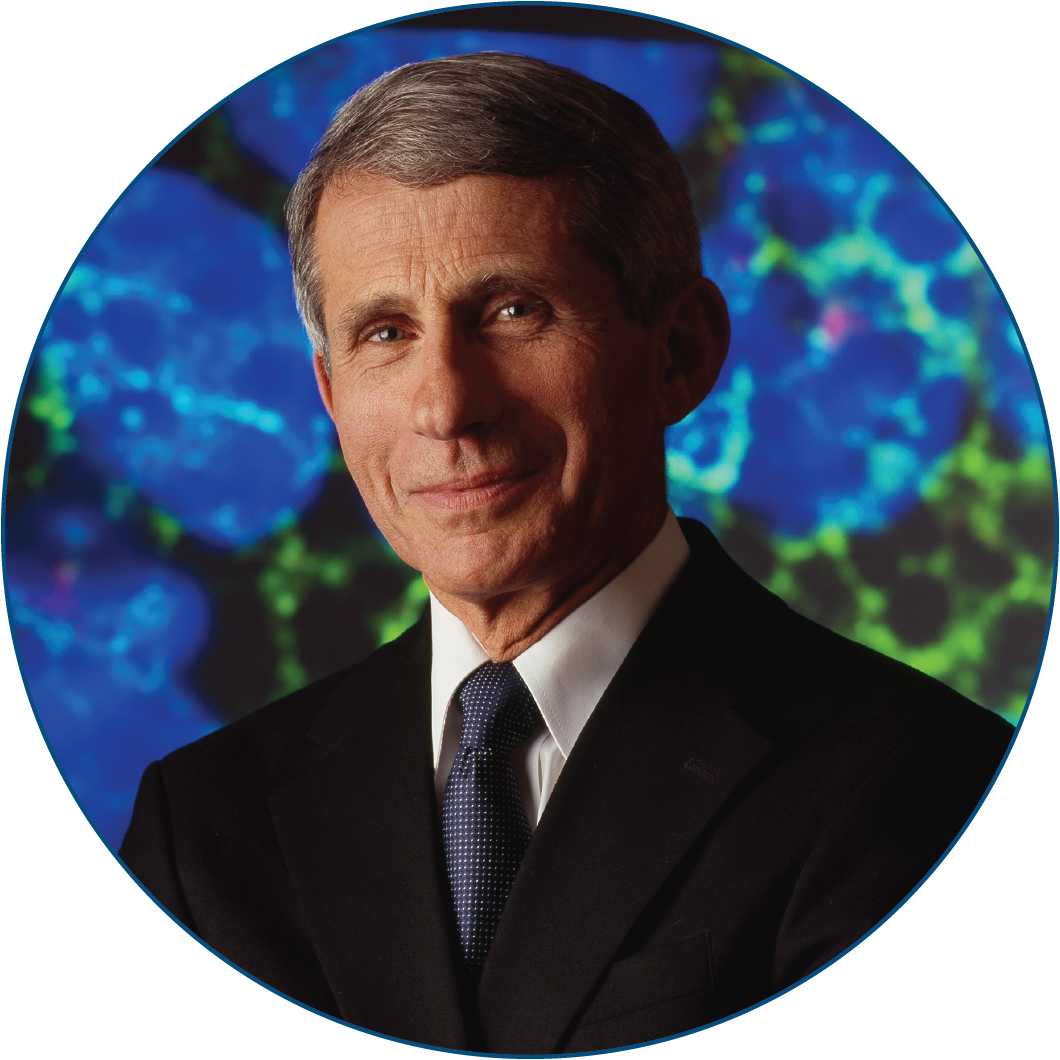 Director, National Institute of Allergy and Infectious Diseases (NIAID)
U.S. National Institutes of Health
Director, National Institute of Allergy and Infectious Diseases (NIAID), U.S. National Institutes of Health
Anthony S. Fauci, M.D., is director of the National Institute of Allergy and Infectious Diseases (NIAID) at the U.S. National Institutes of Health, where he oversees an extensive research portfolio devoted to preventing, diagnosing, and treating infectious and immune-mediated diseases.  Dr. Fauci has been a key advisor to six presidents and their administrations on global AIDS issues and on initiatives to bolster medical and public health preparedness against emerging infectious disease threats such as pandemic influenza. As an HIV/AIDS researcher, he has been involved in the scientific effort since AIDS was recognized in 1981, conducting pivotal studies that underpin the current understanding of the disease and efforts to develop therapies and tools of prevention.  Dr. Fauci was one of the principal architects of the U.S. President's Emergency Plan for AIDS Relief (PEPFAR), which has helped save millions of lives throughout the developing world.
Dr. Fauci has made seminal contributions to the understanding of how HIV destroys the body's defenses leading to its susceptibility to deadly infections. Further, he has been instrumental in developing highly effective strategies for the therapy of patients living with HIV/AIDS, as well as for a vaccine to prevent HIV infection. He continues to devote much of his research time to identifying the nature of the immunopathogenic mechanisms of HIV infection and the scope of the body's immune responses to HIV.
Dr. Fauci is a member of the U.S. National Academy of Sciences and the U.S. National Academy of Medicine and is the recipient of numerous prestigious awards for his scientific and global health accomplishments, including the National Medal of Science, the Robert Koch Medal, the Mary Woodard Lasker Award for Public Service, the Prince Mahidol Prize, The Gairdner Canada Award for Global Health, and the Presidential Medal of Freedom.  He has been awarded 45 honorary doctoral degrees and is the author, co-author, or editor of more than 1,300 scientific publications, including several major textbooks.