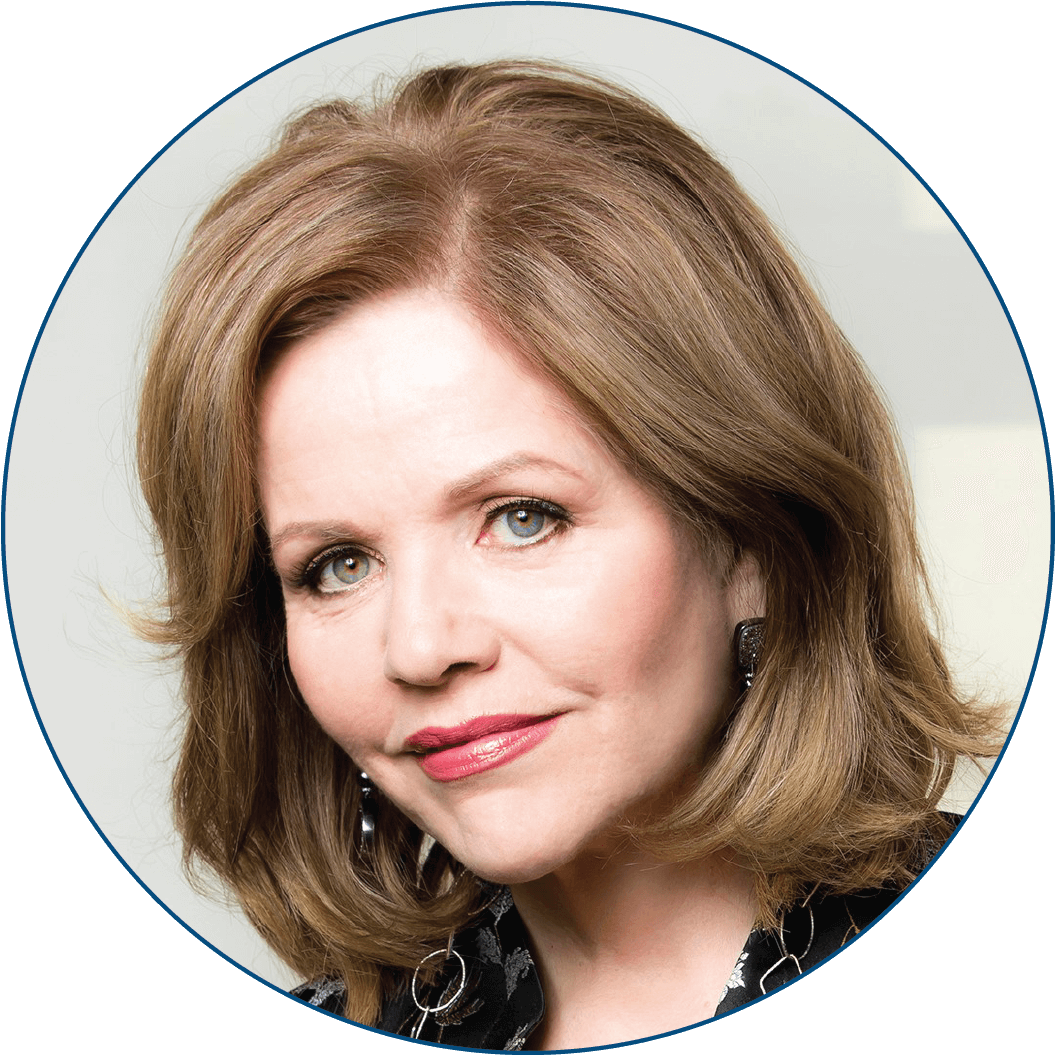 Soprano, Arts and Health Advocate
Artistic Advisor to John F. Kennedy Center for the Performing Arts
Renée Fleming sings on the stages of the world's greatest opera houses and concert halls, earning four Grammy® awards and the U.S. National Medal of Arts, as well as international recognition including the Fulbright Lifetime Achievement Medal, Germany's Cross of the Order of Merit, Sweden's Polar Music Prize, and France's Chevalier de la Légion d'Honneur. Known for her performances at occasions from the Nobel Peace Prize ceremony to the Diamond Jubilee for HM Queen Elizabeth II at Buckingham Palace, Fleming is the only classical artist ever to sing the U.S. National Anthem at the Super Bowl.
As artistic advisor to the John F. Kennedy Center for the Performing Arts, Fleming spearheads a collaboration with the U.S. National Institutes of Health on music, health, and neuroscience. She has presented her own "Music and the Mind" talks around the world, delivering the Compton Lecture at MIT, and earning Research!America's Rosenfeld Award for Impact on Public Opinion.
Fleming's 2020 schedule includes a Europe and U.S. recital tour with Russian concert pianist Evgeny Kissin, and she will bring her lauded portrayal of Margaret in "The Light in the Piazza" to Sydney, Australia, having performed the role in London, Los Angeles, and Chicago in 2019. Last year she also sang world premieres by André Previn and Pulitzer Prize-winning composer Kevin Puts and appeared opposite the actor Ben Whishaw, opening The Shed at New York City's Hudson Yards. She is co-director of Aspen Opera Theater and the artistic director of SongStudio at Carnegie Hall.