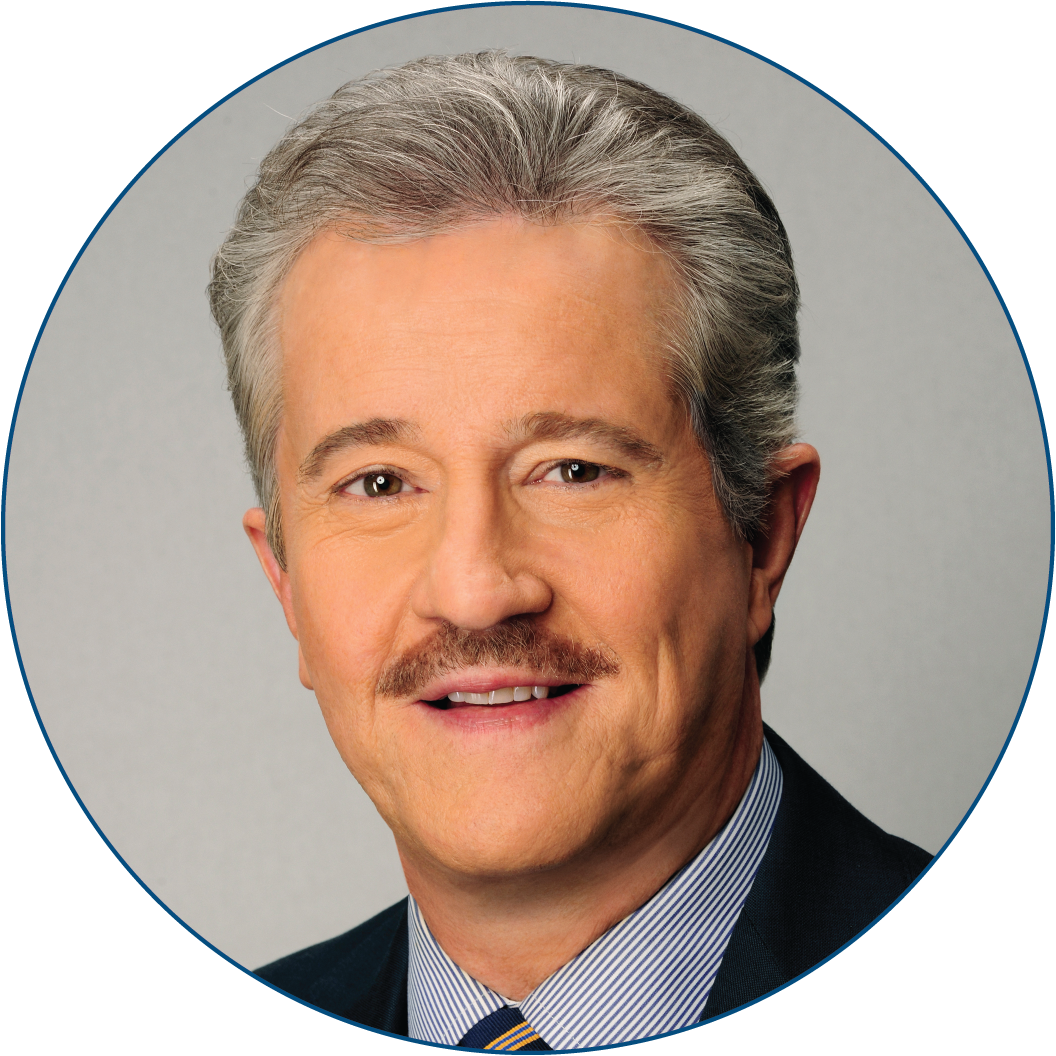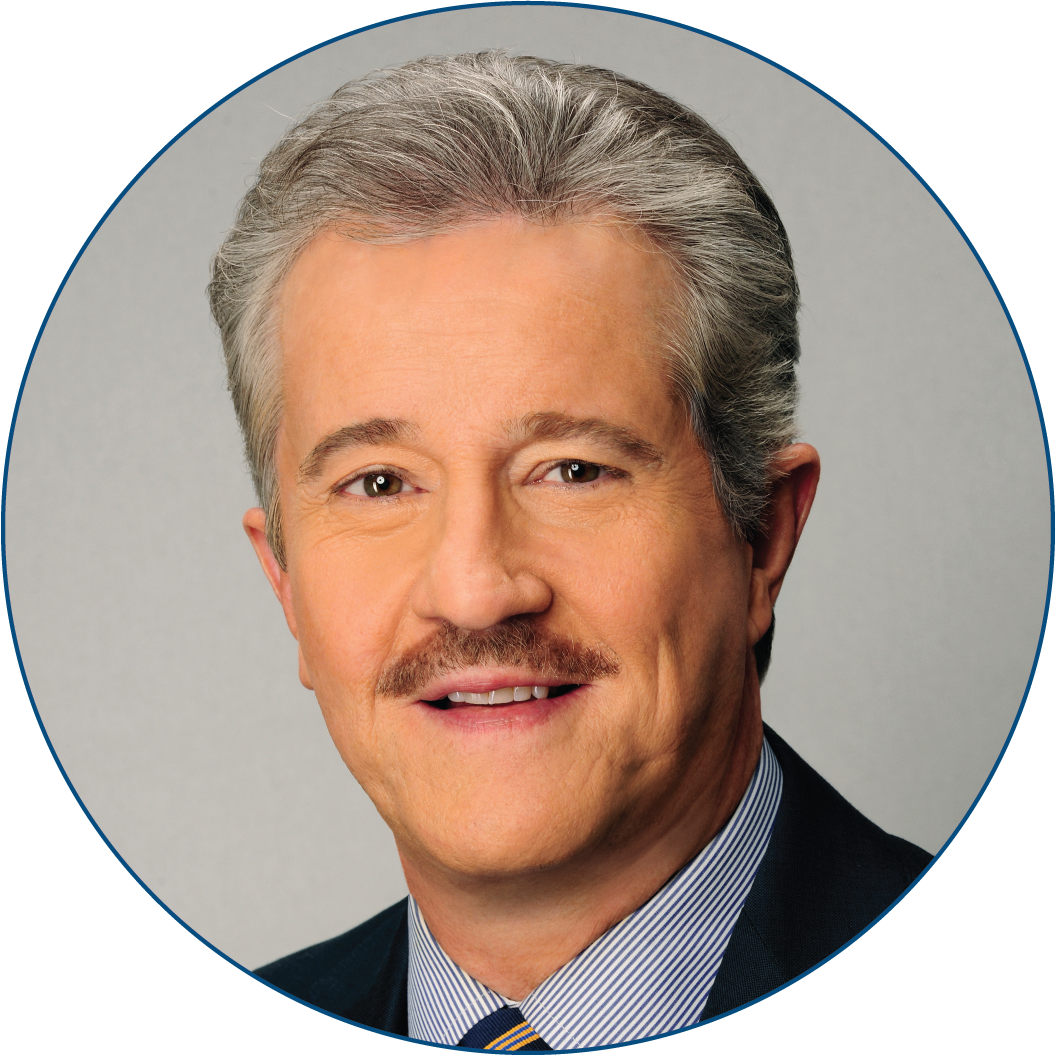 The 2021 Pontifical Hero Award for Inspiration
for educating the public, leading by example, and providing hope to millions
Max Gomez's father imparted a lesson that would define Max's career. He told his son: "When people choose to work with you or listen to you, they choose to trust you. Don't betray it." Those words, originally spoken in Spanish, have shaped and distinguished Dr. Gomez's career as a health and science journalist. During his years as a reporter – for both local and national TV news – "Dr. Max" – as he prefers to be called – has stayed true to his father's words. His reportorial excellence has earned the trust of millions of viewers, as well as numerous prestigious journalism awards – including an impressive 9 Emmys.
But Dr. Max isn't just good at communicating with experts, he's an expert himself. After attending Princeton University, he pursued his Ph.D. at the Wake Forest University School of Medicine and eventually landed a U.S. National Institutes of Health post-doctoral fellowship at Rockefeller University. Surprisingly, however, his road to medical journalism had a rather non-medical start. Dr. Max was a staff DJ on the college radio station. It was only after a nudge from a classmate that Dr. Max swapped the headphones of a radio DJ for the microphone of a TV reporter. And what an impact he has made.
His gift for distilling complex, technical information into easy-to-follow explanations helps to distinguish Dr. Max as a consummate communicator. Add in his signature calm, measured delivery – with its occasional touches of humor – and it's understandable why so many consider him more than just an authoritative, trusted voice – but almost as a friend. In fact, he was recognized by Icahn School of Medicine at Mount Sinai for his "flawless" ability to synthesize medical research, as well as for his charm and charisma that "light up the room." According to New York City's Department of Health, his coverage of the September 11th attacks helped to reduce fear and anxiety among his viewers. The City honored him with its "Excellence in the Time of Crisis" award.
Now, 20 years later, Dr. Max again has played a vital role in reducing fear and anxiety - this time, the crisis was Covid. Carefully crafted with facts and credibility, his news reports have dispelled harmful misinformation – and provided understanding and hope to the many living in fear of infection. Dr. Max has a heart as big as the city he loves and calls home. Always generous with his time, he's served on multiple boards of directors and advisors including the national board of directors for the American Heart Association, the Princeton Alumni Weekly, the Partnership for After School Education, and the Cura Foundation. A tireless proponent of accurate and effective reporting, he somehow finds time to mentor journalism and medical students, as well as physicians, interested in medical journalism. His talent is also reflected on the printed page, as the co-author of several books about cutting-edge medical technology.
And Dr. Max lives by his principles. Often called upon to interview people during some of the most trying moments of their lives, when tragedy struck close to home, he was not reluctant to open up about his own experiences. He shared the harrowing story of his father's financial and medical battle with Alzheimer's, as well as reporting on his own ordeal undergoing surgery for neck pain. Asked why he willingly reveals such highly personal stories, Dr. Max pointed to his father as inspiration: "He taught by example, and I strive to do the same."
For educating the public, leading by example, and providing hope to millions of viewers in times of crisis, we award Dr. Max Gomez the 2021 Pontifical Hero Award for Inspiration.